WordPress by far is the best CMS for blogs and more. One of the reasons of it being soo popular is the availability of free plugins. In simpler sense plugins add specific functions to the blog or site. There is always a plugin available for any specific requirement you have.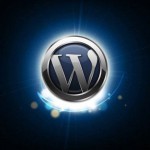 Many a times I use WordPress for more then just blogging, I use it for for making forums, photo gallary, portals and more. Plugins helps me to add special functions as well as integration. Here are the plugins which I always install along with my WordPress installation. They are must haves as they make your blog more friendly and organized.
Akismet
This comes pre-installed  with your WordPress Installation. It helps to protect your blog or site from Spam Comments. There is no need for any other plugin or function to stop spam, Akismet takes care of everything easily.
Adsense Manager
So you have decided to earn something from your blog! Adsense Manager will help you organize the ads. It will make blocks or your ad codes, which can be placed anywhere in your design to start showing ads.
Easy Contact
A contact page for your blog is very essential. We don't want to say "This is my email id, you can mail me here". This would not look nice and people don't generally prefer mailing. Instead this plugin will make a simple contact form that can be placed on your site. It also provides spam protection.
All in one SEO Pack
This will have you optimize your site and blog for Search Engines. This will let you specify title, tags, keywords for each page or post individually.
Google Analytics for WordPress
Instead of pasting your Analytics code manually on each page or footer of your blog its advisable that you use this plugin and just enter your Websites tracking code, rest everything will be taken care off by this plugin.
Gravatar
Everyone likes to show some image besides there comment. Also, it looks nice to give your commenters a face. Gravatar will display your users image they have selected to reflect on your blog, whenever they comment.
Pages Comments
Now if your blog is very famous and you are getting loads of comments, its better to break them into pages rather than having a big vertical scroll on your page.
Subscribe to Comments
I always make a point that I install this plugin. It helps in updating everyone about there discussion. It also saves time of your users to manually come and check everytime to see if there is a new comment or reply posted. This is automatically send and email to the reader when a new comment is posted on topic of his interest.
This was just the tip of the iceberg. There is lots to discover in plugins. Keep searching and you will find many.
Let me know if there are some more plugins which you like and install it everytime, so that the same can be featured here as well.