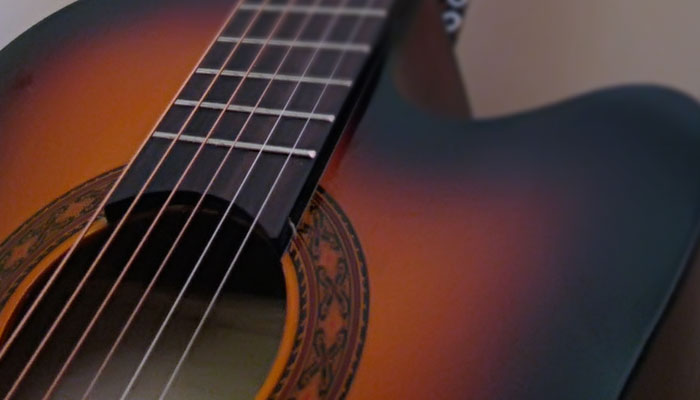 Got myself a guitar.
Its Granada PRS-1. A 39″ Acoustic Medium Sized Guitar. Well, this was about the guitar.
Now i'll tell more about buying one. I bought it from Furtado, Mumbai. The guys out there are good at suggesting the right one for you plus the deals there are good as well. I did my research before buying one. The first place I could find or say searched around was a forum called IndianGuitarTabs.com. I posted what I was looking for and my budget. I got quick replies suggesting guitar brands, places to buy, what things to consider and accessories required. I also visited Bajaao.com to checkout the rates and models. Lastly, I went down to Furtados and finalized the guitar. The finish is simply great.
I got a guitar bag and picks along with it. And I also purchased a strap and extra strings. The variety for straps was not much, but I got a decent one. It ranges from Rs. 140 to 2,000.
Now comes the difficult part, learning how to play one. I have GarageBand on my Macbook which i'll be using to learn something for now. But learning it from a pro. is always the best.
I'll leave you with some of my Guitar images. Do comment if you like the Guitar, the Shoots or just the blog overall.
Click to enlarge.