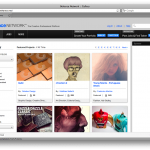 Its a network – a network for the creative professionals. As they put it "The Creative Professional Platform". The reason I like visiting this site everyday is because of the huge amount of creative projects which are featured everyday. The fields covered is massive and covers everything related to design. I can browse Advertising, Architecture, Branding, Design, Fashion, Illustration, Package Design, Photo Manipulation and lots more. Spending time here gives me many ideas, its almost like exercise for my mind. The work submitted by artists here are top class and very creative.
The site itself is well made and maintained. There is no junk or broken links. The site fits in perfectly as a showcase platform as well as a source of inspiration.
Take the Behance Tour: http://www.behance.net/tour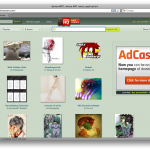 Its the worlds largest online community of artists and art lovers. One can spend hours on this site and yet never get enough. I find both amateur and
professional work. The best part about this site / community is that its open for all. Amateur designers, photographers and more can use this to showcase there work and get reviews and feedback from there peers. For professionals, this site serves as there portfolio showcase. I myself started using this site around 5 years ago. I would love if you could check & comment my deviantART profile and the work uploaded there.
The site is well built and is truly addictive.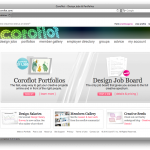 Coroflot works the similar lines as that of deviantART, but is not exactly the same. Here I can search for particular designer and see there portfolio, like there work and comment on it. I even have my portfolio up on coroflot.  This site is particularly famous in India as compared to deviantART. I like looking at the works of fellow Indian Designers on coroflot.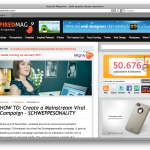 As the name suggests – a site for pure creative inspiration. This site is great when it comes to compilation on any particular design area and tutorials. More like a blog, this site never fails to inspire with its ever updating posts. If there is any particular theme I am working on, I make it a point to search the term here and I surely get inspiration and a path to think on. Sites like these are best when one is going through a creative block and can't understand how to initiate the thinking process. Sites like this inspire you to do more, and to do so more professionally and creatively.
Designer speak there hearts out while commenting on particular topics. If there is topic you need in-depth knowledge or research on, this is the site to search it on.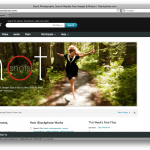 Well this is not a creative site or some online community. Rather this is a site for selling stock photos and vector online. The reason I check this site too often is that the work done by the contributors here is awesome. The vector is good and so are the images. It's said that, pictures speak louder than words – this site can give you such pictures. Many a times, its only the visual that can make the ads appealing.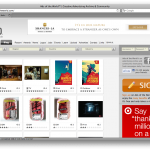 Well firstly, the reason I am taking this site together is because these two work on the same lines and offers the same in there own ways. Adsoftheworld is like an online library of Print, Radio and TV ads. Also there is OOH media and other creatives being put live. Spending this on this site is like reading a never ending newspaper with all creative ads in it.
On the other hand, packagingofthworld is more like a blog, but is again the same when it comes to showcasing creatives. As in the name, this site only showcases packagings which truly stands apart. Its not only about creative packagings but also the usability factory of the packaging is highlighted.
Last but definitely, not the least. When nothing else works – Google does. Just key in your search and start browsing images. I do get many ideas while simply browsing pages on Google Images.