Its simple, to the point and easy to use. People can stay updated with the profiles they follow.
This can really be a good platform as your news can reach the masses freely in no time. Here are few examples of how I feel Twitter can be beneficial for your website, business and brand.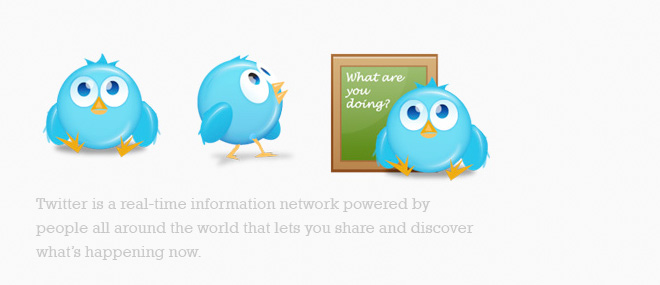 A busy Finance website!
You have a nice website, through which you share all the financial & tax news. You add 10-12 posts a day. There is high possibility of the absence of dedicated news section in your website about it or even if there is such a section, it might get lost due to much data on the site. Here Twitter does the needful. For instance, you have just added a new guest column on your site. Tweet it!
Announce the new guest column. Owing to this, your followers on Twitter will be informed about the new feature and they would visit the site looking forward to that guest blog post. Which would otherwise have gone unnoticed. You just need to keep an icon on your site inorder to let your visitors know of your presence on Twitter.
A well set business with a corporate website.
You have a business and a website for the same that has information regarding your company, your product range and other details. Some businesses even have a corporate blog.  Now your company website won't be updated as frequently as compared to blogs, or the financial blog as in our example. You can use Twitter to post new happening at your company. For instance, your company has been awarded or given a new certification in that matter. Besides posting this on our website, you can also share it on Twitter by placing the link of the new page on your Twitter update. In this manner others will get an instant update about the same.
Twitter can also be a good platform to look out for people willing to work with your company. Just post an update that you are on a lookout for a new advertising agency and you will be surely flooded with responses.
Twitter for Brands
Twitter is a great way to spread the word about your brand. Its quite possible that a company has more than 1 brand in there kitty. Sometimes each brand has different products and Product Managers. Each brand can then have a Twitter account. Post about new news related to that brands, new features added etc. One can also post facts related to the brands. Advertising new plans can be done too.
To sum up all, Twitter can be used to promote your website, informing large group of people at once  and also to stay updated with your industry news. Tweet On!