The El Capitan public beta is now available from the Apple Beta Software Program.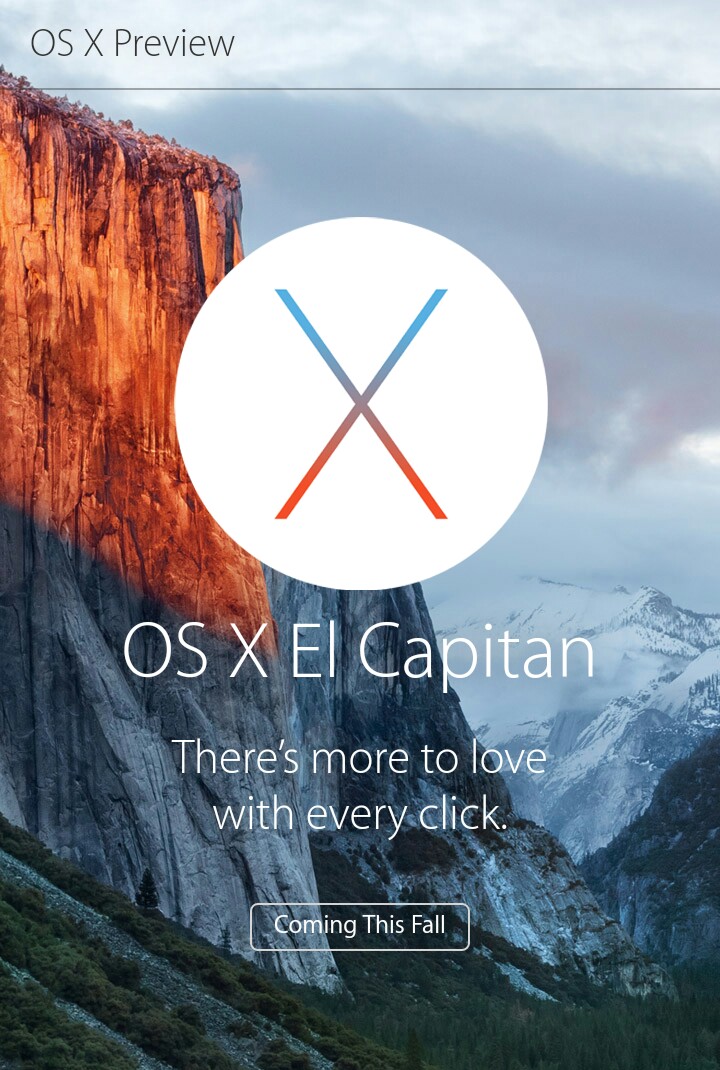 More than ever, Mac is the computer people love to use. And one of the biggest reasons is OS X. It's what makes a Mac a Mac. With OS X, it's simple to do amazing things and delightful to do all the everyday things. OS X El Capitanbuilds on the groundbreaking features and beautiful design introduced in OS X Yosemite, refining the experience and improving performance in lots of little ways that make a big difference.OS X El Capitan — it takes the Mac experience to new heights.
The major feature which I am particularly excited about is the Split View function.
Will keep posting about my experience with OS X El Capitan.