This is the first time I would be reviewing a hosting company. Till date I never felt like reviewing any web hosting company I had dealt with.
There was a big empty space in the Indian Web Hosting business. This space is filled up very well by Hostgator India. The reason I am in for Hostgator are many and I will discuss this more in detail.
Hostgator is not new in the web hosting business. It is running successfully in the US for many years and many of my clients are happy with Hostgator US. Many of my Indian friends also use Hostgator US for hosting some of there busy websites; reason being that they could not find any professional hosting company in India who can offer them services which they required. In India, Hostgator came with the same expertise as in US.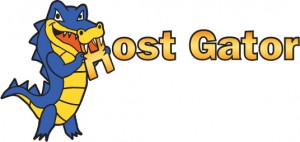 I recommended one of my client to try Hostgator India for his business finance website. The technical team at Hostgator did a good job of transferring the whole site well within 48 hours. The overall downtime of the site was just about 1-2 hours because of the nameserver change. Even the sales team was very helpful while suggesting the hosting plan and in the process of placing the order.
Another thing which I liked about this company is that they have face. Unlike many Indian Hosting company Hostgator as its own office setup as well as an active Facebook fanpage which can be used to get more information about the services they offer. The pricing and coupons offered by Hostgator India is very good.
As an all I would suggest that if you have a site which has majorly Indian traffic and currently using US servers, please migrate to Hostgator or if you are planning to buy a new hosting for your website I highly recommend Hostgator India.