Today is a great day for all Indian Cricket lovers. After 28 years of waiting India has finally bought back the World Cup home. Nothing could have been a more pleasing win for this team. Beating the current defenders and world campaign Australia in the quater-finals, heading towards the semis and beating Pakistan and then finally defeating Sri-Lanka in the finals.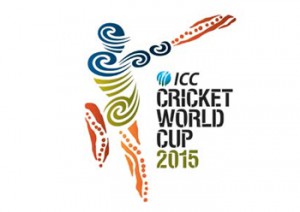 With this World Cup coming to its end, ICC has unveiled the logo for the 2015 Cricket World Cup which is to be held in Australia and New Zealand. The logo is designed by the Jumbana Group/Balarinji, a graphic consultancy from Australia, which was commissioned by FutureBrand, an international agency. Even the logo for ICC Cricket World Cup 2011 was designed by a creative firm from Australia.
The ICC received applications for the design from across the world before awarding it to the international agency, FutureBrand, whose Australian arm was invited to produce the logo for the ICC Cricket World Cup 2015. It in turn commissioned graphic consultancy, the Jumbana Group/Balarinji to create both Australian and New Zealand cultural motifs so as to reflect the two indigenous countries' cultural identities.
The consultancies were asked to convey the cultures of both countries in a positive and harmonious way and also to expresses a feeling of celebration and unity in the graphics. The result has been what ICC Chief Executive Haroon Lorgat describes as "a dynamic logo which captures the cultural influences in the two host countries".
More images for the logo and motifs coming soon.
Download High Resolution Image