It was a dream to get myself a website or a blog. Somewhere that I could just write and display my work and thoughts. I designed it many times, but then once I finished designing it, I just didn't liked it. So I finally decided to use an already available design for the time being. And thus you see this blog.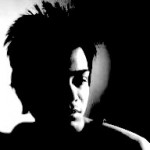 So, what will this have? It would have just about everything I do, and my thoughts. Everything would be up for comments and critic. There are many times that I surf to find solutions to the problems I face while designing. I will post those solutions here as well. There are still many tweaks left on the design front on the blog.
And if there are people out there who are looking to make there presence left online, or simply put, to make a blog. Stay connected cause pretty soon I will be posting, how to get things up and running, costs involved and yes how to make something out of it as well. Use the "Signup for Updates" form and you will get updates right in your Inbox. (No Spam, Promised!)
There are lot many people to be thanked for this and for what I know and do online. The best way to thank them would be to get my blog to some place, so that they can say, "We taught him this".
Thanks for stopping by.