The next battle in the epic was between the Apple and Google is about to begin with Apple unveiling its iAds feature some time back that, for the first time will allow advertisers to put their ads near apps made specifically for iPhone and iPad. Apple already sold $60 million worth of iAds to companies like Disney, Unilever PLC, Missan Co, Citigroup Inc.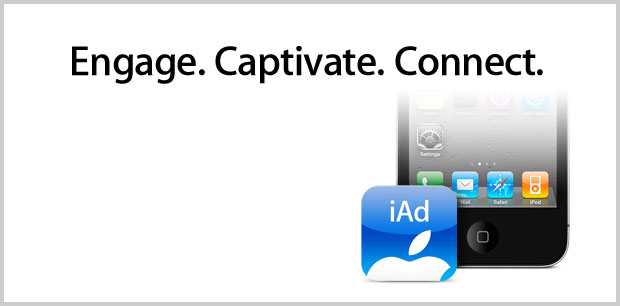 Apple Inc. is facing some early challenges, with some ad campaigns experiencing delays as agencies attempt to learn the new system and Apple's tight control over the creative process. Part of the reason some marketers are experiencing delays in getting their iAds to market is that Apple has kept tight control on the creative aspects of ad-making, something advertisers aren't used to. It also also made the creation of the mobile ads laborious, taking about 8 to 10 weeks from brainstorming to completion, which is longer than normal for most mobile ads. With Apple handling the production of the ad unit, agencies don't necessarily know what it is capable of or how to use the technology. The iAds is designed in HTML5 technology, and Apple has yet to distribute a developer kit to agencies so they can understand how it works.
Competition is increasing as other mobile ad companies like Millennial Media and Google start to offer similar services. While Apple plans to pass on 60% of the revenue generated to developers, Google has hinted at a 50:50 sharing approach. iAds may be expensive for the advertisers, with packages starting at $1 million, it also offers them new targeting and interactive elements. Who will win this epic battle still is some distance away but innovation, creativity and better IT and Communication choices is making consumers emerge the ultimate winner.